LAVINNOVA®
'Blueberry Ruffles'
More tolerant of humid conditions compared to other types of lavender
Looks great for entrance ways
Long flowering
Botanical name LAVINNOVA® pendunculata Blueberry Ruffles
Botanical name LAVINNOVA® pendunculata Blueberry Ruffles
Plant uses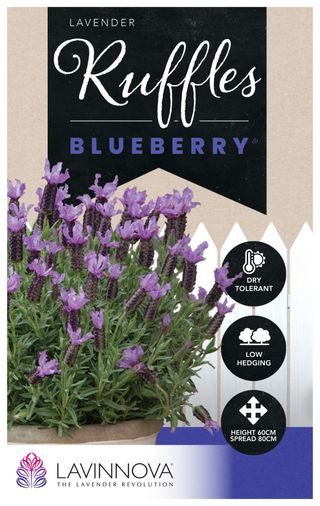 Ideal for small gardens or spaces.
Containers as well as general garden use.
Water wise landsacpes.
Aromatic or sensory gardens.
Cultural care
A light prune after main flowering flush followed by another during late summer will encourage a bushy habit whilst a nutritional boost of slow release fertiliser during spring would be beneficial to overall performance.