Plant Growers Australia (PGA) is an industry accredited, innovative business that encompasses new plant development, propagation and wholesale production of over 300 ornamental garden plant varieties, supplying most suitable areas of Australia.
Occupying two sites totalling 32 acres, approximately 40km east of Melbourne, PGA has been operating since 1981. It is owned by directors Michael Cole, Malchom Dickson, Howard Bentley and Steve Eggleton. Howard and Steve continue as active directors in roles overseeing and developing the business.
We have a team of over 100 staff across the two sites with a wide range of skills, education, experience and backgrounds. We are proud of what they each bring and how many take the opportunity to further develop skills and knowledge. Their contribution allows PGA to be dynamic, constantly looking for how we can develop across all facets.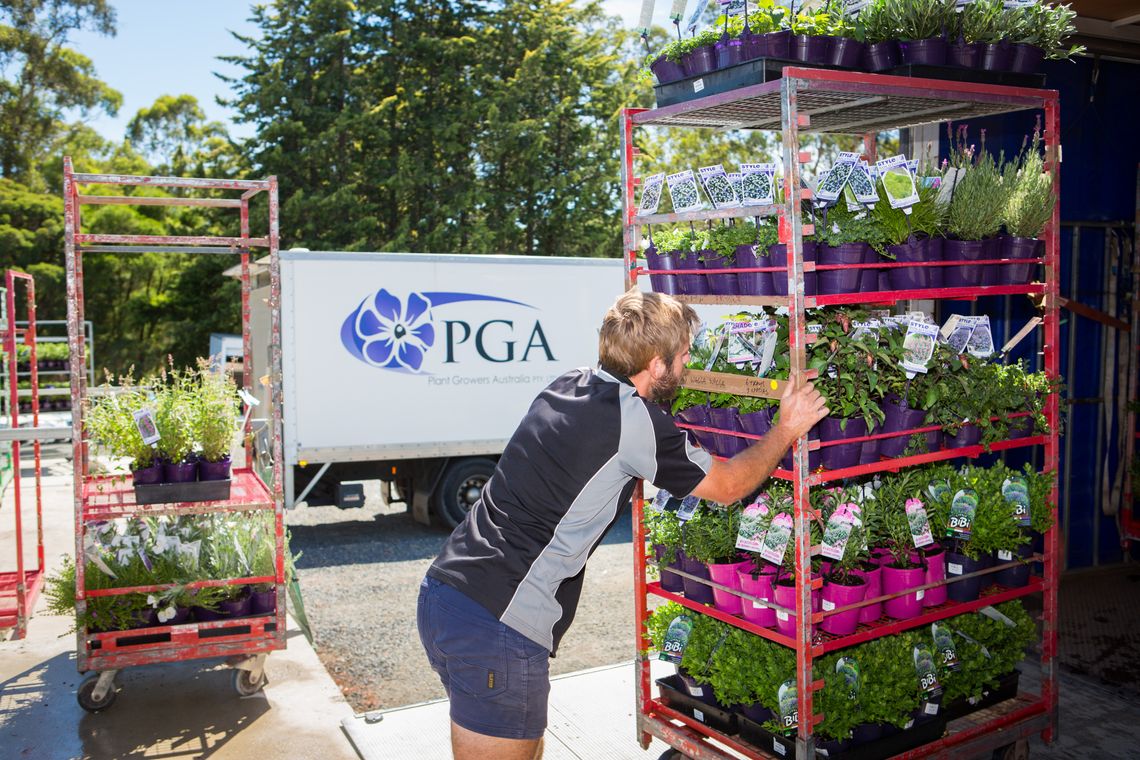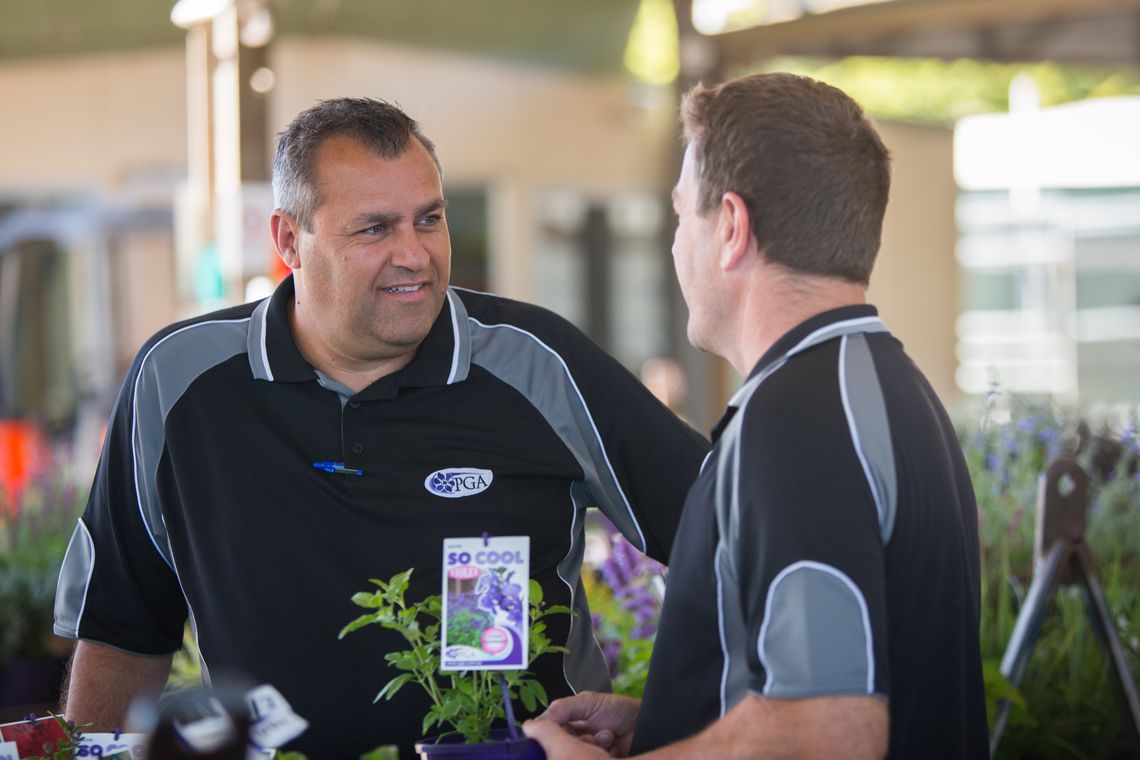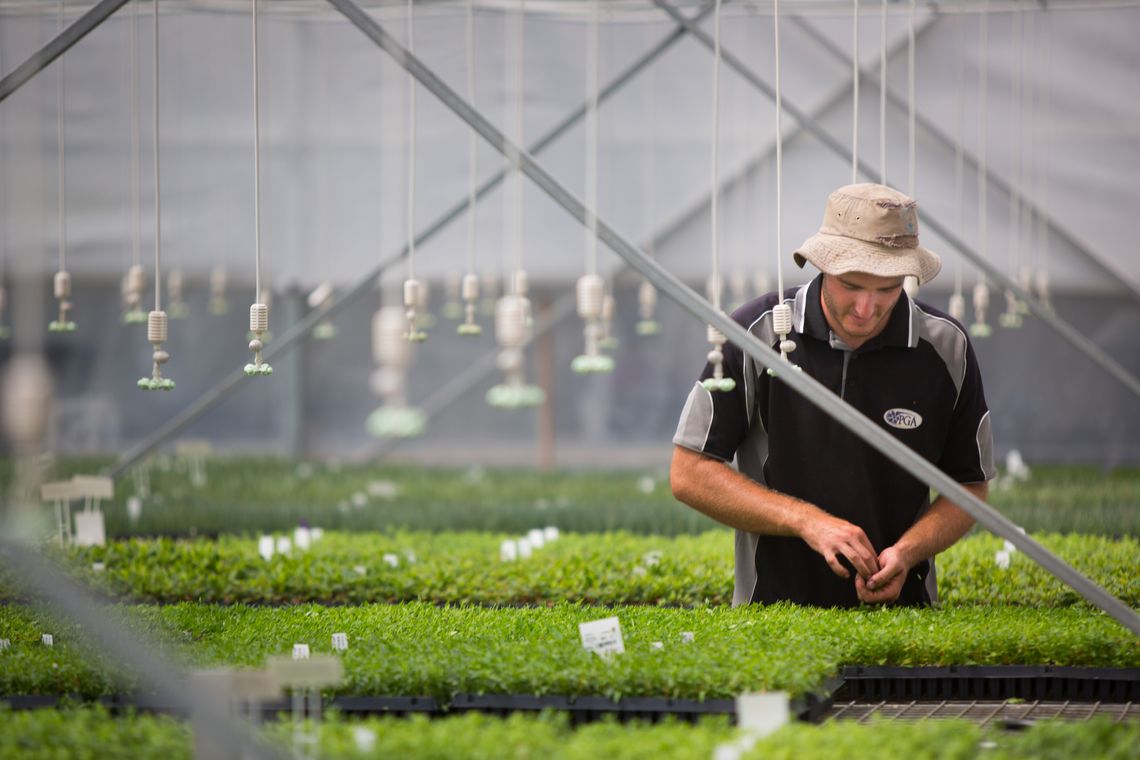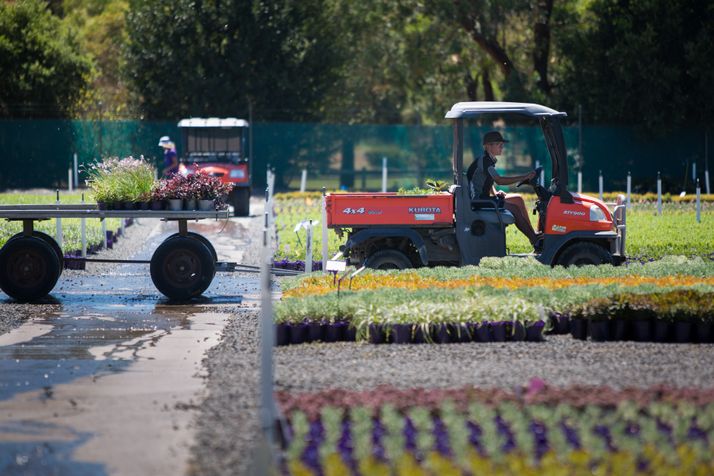 PGA is renowned for our regular introduction of new, interesting, and innovative greenlife. Bringing quality new plants to the gardening public has always been a core focus of our business. Through our dedicated new plant development process, either internally developed plants via PGA Innovabred, or imported, new varieties are carefully selected for performance in Australian gardens. Many varieties including Loropetalum Plum Gorgeous, Lavinnova Lavenders, Dreameria Armerias, Convolvulus Moon Series and Salvia Heatwaves are now proven garden favourites.
Innovation does not stop with plant development but encompasses all departments of PGA. The team at PGA strive for constant improvement enabling us to be an industry leader in efficiency, technology and environmental business practices whilst always looking and developing new systems to keep us at the forefront of wholesale nursery production.
At PGA we believe that information and support for our plants is essential. From our marketing and design department through to our experienced customer service team all areas (including labelling, online information platforms and in–store merchandising to name a few) come together to give the best information and inspiration for our varieties to both our direct retail customer base and importantly the gardener.
Our ultimate goal is to provide enjoyment, inspiration and success with our plant varieties to gardeners and landscapers.