Hellebore
'Angel Glow'
Long flowering - great winter colour.
Hardy and strong growers for containers or gardens.
Perfect for low light or undercover areas.
Botanical name Hellebore Angel Glow
Botanical name Hellebore Angel Glow
Plant uses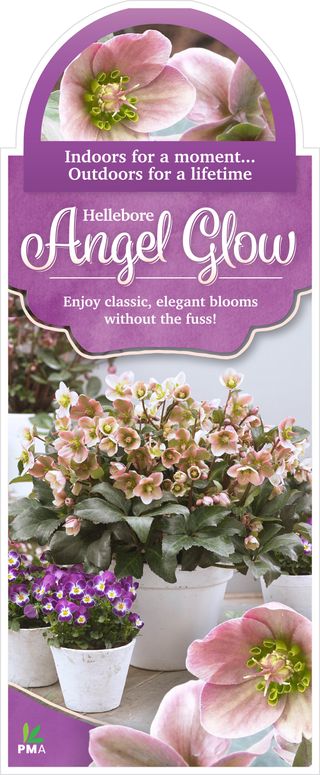 Beautiful blooms for shady zones
Container displays for winter and early spring
Small gardens, patios and courtyards
Shady entertainment areas
Cultural care
Plant in any soil that is well draining. For best results, feed in late autumn and spring with a slow release fertiliser before and after flowering. Water requirements are medium, once established. Will benefit from an occasional deep soak during periods of extended heat. If growing in containers or full sun, care should be taken not to allow to dry out completely. Trim flowering stems back to ground level late spring and feed with a slow release fertilizer.
CAUTION - Harmful if eaten/skin irritant.