Liriope
'Evergreen Giant'
Tough garden plant for shady areas.
Mass plant as ground cover or along edging.
Suitable for gardens and containers.
Botanical name Liriope Evergreen Giant
Botanical name Liriope Evergreen Giant
Plant uses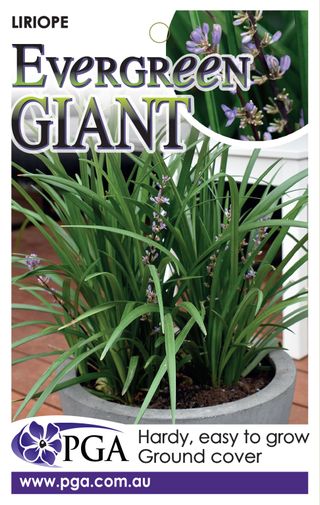 Small gardens, courtyards and high traffic areas.
Understory ground cover, beneath tree canopies.
Suitable for coastal regions and poolside planting.
Mass plant for low maintenance ground cover.
Edging or for front of mixed borders and shady pathways.
Cultural care
Low water requirements once established - only occasional deep watering during extended periods of heat. Most well draining soil types. No pruning required. Feed in spring with slow release fertiliser.