Viola
'Etain'
Massed displays of fragrant flowers
Long flowering perennial variety.
Winter colour for gardens and containers.
Botanical name Viola Etain
Botanical name Viola Etain
Plant uses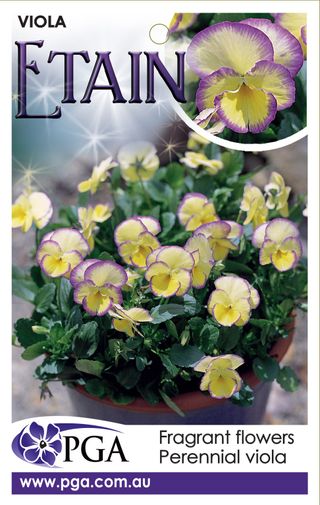 Ornamental edging or for filling small spaces
Rockeries and small gardens
Containers or hanging baskets
Mass plant for a bright border display
Cultural care
Grows well in most soil types which are moist but well draining.
If planted in a full sun location ensure some protection from strong afternoon sun during summer.
Prune during late summer to increase performance in autumn and to promote dense habit.
Apply a slow release fertiliser during early spring or after pruning.
Mulch well to help retain moisture during dry periods.